COMMERCIAL POOL MANAGEMENT SERVICES
Our turn-key management services can alleviate the stress and worry associated with getting your swimming pool up and running. This leaves you with the time you need to meet the busy demands of managing your property.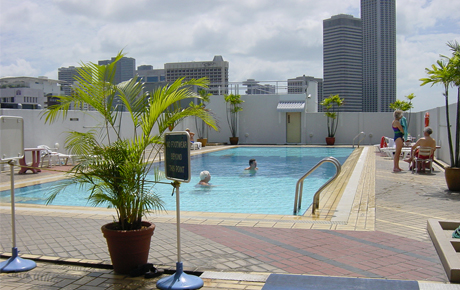 Drain & Clean
Obtain Permits
Provide Direct Supervision of Pool Staff
Technical Support
Underwater Work
Supply Chemicals
Our Maintenance Program
Our management agreement can be customized to meet your special needs and requirements. We also instruct our pool staff on your expectations relevant to gate control, pool rules, and cleanliness. We routinely inspect your facilities and promptly report to you any findings which may cause a disruption of operation.
Our Standard Maintenance Contract
SWIMMING POOL SIZE: All Sizes
SERVICE FEE: Quotation after viewing the pool.
FREQUENCY OF SERVICES

Three times (3) or
Five times (5) weekly
* No servicing on Sunday and public holidays.